About Us Join Our E-mail List Ready to Get Started with an Appointment?
Dr. Jeffrey Levenson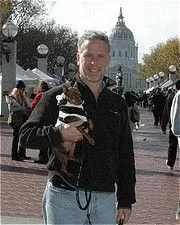 Jeff graduated from New York University's six year combined Bachelor of Arts and Doctor of Dentistry, AB/DDS program in 1981. He completed his fellowship (1986) and Mastership (1996) in the Academy of General Dentistry. In addition to an internship in Oral maxillo-facial surgery at Rambam Hospital and a few years as an Associate Clinical Professor in the Department of Oral Medicine at New York University Dental School, he has maintained a private practice in a home office in midtown Manhattan since 1983 .